Global Poker is probably the easiest and most convenient way of playing poker globally and using real money. But what are the fine aspects of this online poker tournament that you need to know about? Well, this article will help you with that.
What Is Global Poker?
Ever since the Internet picked up pace, humanity started getting access to a range of things, and that shaped how humanity functions. One such sector was online cards and other similar games. They brought players from across different continents and worlds, and that helped usher in a new age of accessibility and gameplay. One of these games was Global Poker which ushered in a new age of poker that brings players from across the globe. Launched back in the middle of the 2010s. Soon enough, the platform became one of the biggest and best online poker platforms that one can choose from.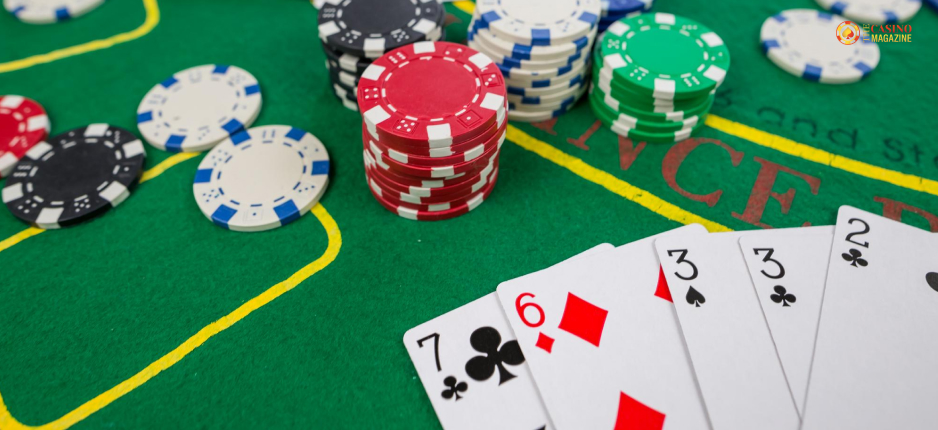 One of the primary reasons why this platform is so accessible is because of its one-step login. As soon as you access the platform, you can easily log in using a one-click method using your Google or Facebook account. Once you are done registering, you will receive some golds, with which you can start playing. Once you receive the golds, you are clear to access the games.
The Global Poker is primarily owned and operated by VGW Holdings. Players who reside in the US or Canada can easily access the Poker using their device of choice. Most US states allow the Global Poker to operate without any bias. However, if you are located in Washington, you can face some problems. Washington is the only state in the US that does not permit cashouts from sweepstakes games at the Global Poker. Therefore, if you are a Washington resident, you need to look for other alternatives, if any.
Pros & Cons
Now, just like most other online poker or casino games, Global Poker also comes with its own set of pros and cons. Since this platform can be used to bet real money and win cash prizes, it is only intelligent to look at the pros and cons so that you do not make any mistakes with your finances and lose all your savings. So, let us objectively look at the pros and cons that the poker platform brings to the table.
Legality
Well, according to US federal laws, you cannot use real-world money to play poker. In fact, if any platform is found operating in these regions, it can get banned. Now, Global Poker stands in a very questionable situation. There is a slight gray area in which the platform operates. Just because it is illegal to play poker with money, the platform uses play money to operate. You can buy this play money by using real-time amounts of cash and even get a cash payout if you think you have earned enough play currencies. This flexibility has made it largely legal throughout the US, except for Washington. In Washington, you are free to play the game but will not be able to get a cash payout. Therefore, this can be a piece of bad news for the players.
Does Not Support Crypto
As you make your way through the world of Global Crypto, you will understand that the online poker giant has really made waves to make the cash payout one of the easiest affairs out there. However, they did not have the oversight to make crypto a payout option. With this move, the online poker platform would have made their platform more accessible to other people. But that does not mean that the platform did not dabble with the idea. In fact, back in the early stages of the developmental cycle, the platform tried jazzing things up with BitPay, but along with a failed deal with PayPal, the company also stopped working on it.
Easier For Inexperienced Players
Well, if you are somebody who has some experience with online poker platforms, you must know that most of the platforms we talk about function like sharks. In other words, most other similar platforms will push you to play more currency-intensive games. But when you try to play on Global Poker, you will note that they want their customers to enjoy the game they are playing. In fact, they clearly want to retain the customer base, which is why they have kept the games softer so that players can advance at their own pace and not feel flustered or overwhelmed with the menus and financial aspects of the game.
Some Fast Tips
I hope that by this time, you are clearly aware of the pros & cons, along with the history of the platform. But I feel that you need some more tips and tricks in order to get your poker game all set.
Use More Than One Currency.
One of the biggest noob mistakes that one can commit is by sticking one set of currency. Well, the choice of currencies might not be the biggest and most versatile when it comes to Global Poker. At the very start, the two currencies that the platform offers include sweepstakes called the $weeps Cash and Gold Coins. I would suggest that you opt for both of them during the training wheel situation.
Customize
Observe
Another major aspect or piece of advice that I have for you is to observe. Well, this might sound like Yoda. But do not rush into the game. Even if you are a poker veteran offline, take time to understand how the game and the payout situation work. This will add clarity and enhance your gameplay.
Get The Bonuses
The final piece of advice that we have for you is that you must consider opting for the bonuses that the platform offers. The platform is known for exclusive bonuses. As a new player, many people do not consider opting for these bonuses. As a result, they lose out on some irresistible payouts. Check out the 'Challenges' tab for frequent updates and cash payments.
End Note
And so there you go, this was all that you need to know about Global Poker and how to navigate the world of online Poker platforms. But, the article does not deal with every aspect imaginable. Still, the information provided is enough to start off your journey. Keep following our page for more such content.
Recommended Reading..